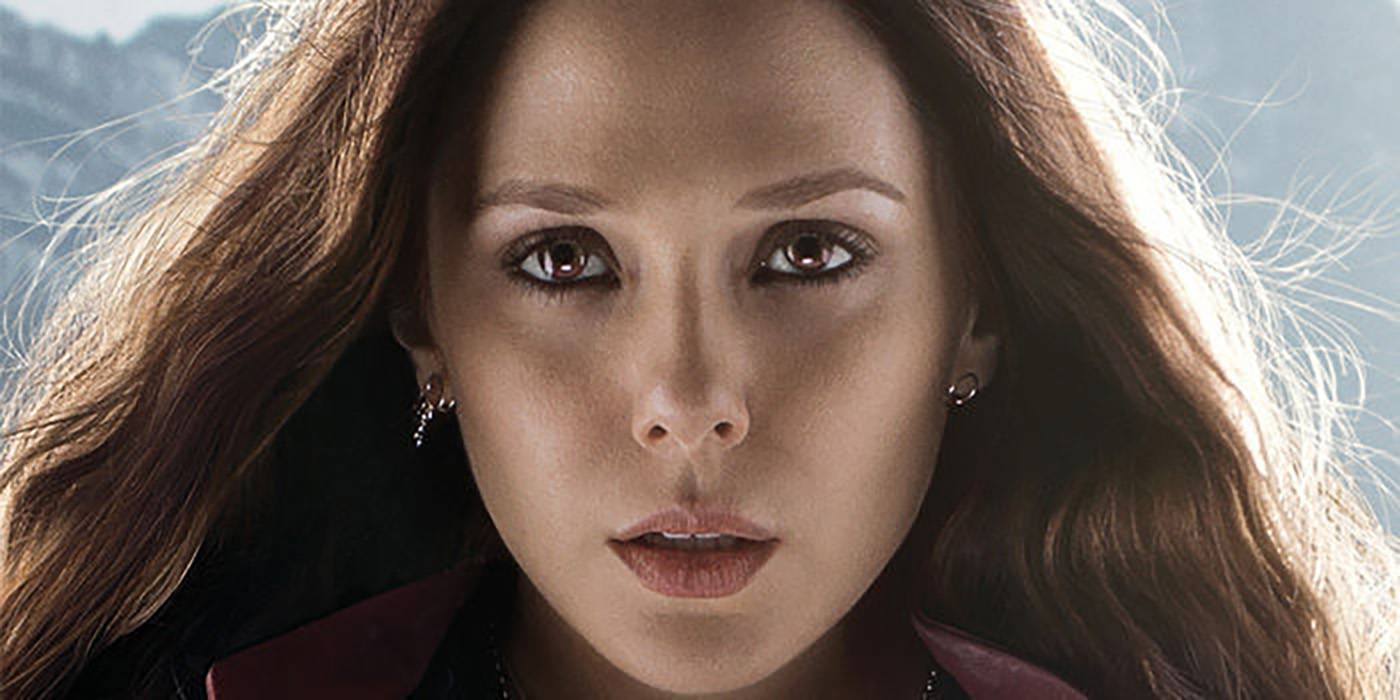 SCREENRANT – Marvel Studios boss Kevin Feige thinks Thanos would have been in trouble without his army in Avengers: Endgame, confirming that Scarlet Witch would have defeated him in a one-on-one battle. In the MCU, Scarlet Witch/Wanda Maximoff is portrayed by Elizabeth Olsen, who made her Marvel debut with Captain America: The Winter Solider. In that film, she shows up in a mid-credits scene where she's held captive by Baron Strucker. Scarlet Witch then appears with her brother, Quicksilver, in Avengers: Age of Ultron, though her brother ultimately dies saving Hawkeye and a child. Scarlet Witch has since fought with the Avengers in Captain America: Civil War, Avengers: Infinity War, and Avengers: Endgame.
At Comic-Con 2019, Marvel discussed Scarlet Witch's future role in the MCU and on the small screen. She'll first appear in WandaVision, a TV series for Disney's upcoming Disney+ streaming service. WandaVision will debut spring of 2021 and feature both Scarlet Witch and Paul Bettany's Vision. However, it's unclear how Vision will be brought back, as he died in Avengers: Infinity War. Immediately following WandaVision, Scarlet Witch will feature in Doctor Strange in the Multiverse of Madness, which has a May 7, 2021 release date. Marvel Studios also confirmed that her storyline in the second Doctor Strange will connect to the events of WandaVision.
In an interview with Comic Book (via CBR), Feige shared his belief that Scarlet Witch could have defeated Thanos on her own in Avengers: Endgame. Speaking of her abilities, he said, "Wanda Maximoff, who is probably near the upper echelons of power – I contend she would have taken down Thanos if he hadn't called the [army], it was done." Feige also talked about Scarlet Witch's role in Doctor Strange in the Multiverse of Madness, explaining, "…her being the Scarlet Witch now, as Lizzie said on stage in a full sort of unabashed power-based [way], coming into the Doctor Strange movie, that is two heroes coming together in a fun way." Scarlet Witch and Doctor Strange are two of the most powerful characters in the MCU, so Feige's comments clarify why a partnership between the two makes sense.
In the comics, Scarlet Witch receives her powers when she's born a mutant with superhuman abilities. Her character debuted in The X-Men #4 during the Silver Age of Comic Books. Scarlet Witch and Quicksilver are originally villains, similar to the way the siblings first sided with Ultron in the films. Scarlet Witch first has general hex powers but slowly becomes more powerful as her story goes on. She eventually gains the power to cause specific events and manipulate magic. In the comics, Scarlet Witch is the only one who scares the powerful Phoenix Five.
Feige's declaration that Scarlet Witch could have defeated Thanos in Avengers: Endgame may seem bold but makes complete sense given her powers. Though they haven't been shown as much on-screen as in the comics, she's still a powerful being in the MCU. While most of the original Avengers and supporting characters have one major skill, Scarlet Witch's powers are broader and thus more inline with the powers of Thanos. Plus, with Thanos responsible for Vision's death, Scarlet Witch had a more personal reason to take the villain down than some other Avengers. Given Feige's comments, Thanos made the right decision calling for backup rather than facing Scarlet Witch alone.